Our Services
Serving Algonquin, Boone County, Cook County, DeKalb County, Kane County, Lake County, McHenry County
In need of junk removal in Algonquin, IL? Get in touch with the experts at On Demand Junk Removal, LLC. Call (847) 380-8430 today.

* Junk Removal
* Appliance Removal
* Appliance Disposal
* Hot Tub Removal
* Construction Waste Removal
* Garage Cleanout
* Attic Clean Out
* Debris Hauling
* Shed Demolition
* Furniture Disposal
* Business Inventory Cleanouts
* Remodeling Debris Cleanouts
* Dumpster Rental Alternative
* Household Trash Removal
* Garbage Dump Service
* Mattress Disposal
* Carpet Removal
* Carpet Disposal
* Waste Management Service
* Office Clean Out
* Recycling Services
About Us
Junk Removal Algonquin IL
Are you tripping over the clutter in your home? Do you wish to regain wasted space in your house? Have you been searching for a junk removal company you can trust? Many homeowners struggle with these same questions. On Demand Junk Removal, LLC is here to help. The top rated junk removal service in Algonquin, IL, we provide fast, timely and professional waste management services to keep your home free of dirt and rubbish.

We provide a wide range of junk removal services such as appliance removal and disposal, hot tub removal, construction waste removal, garage and attic cleanout, debris hauling, shed demolition, furniture disposal and business inventory clean outs. We also offer remodeling debris cleanouts, dumpster rental alternative, household trash removal, garbage dump service, mattress disposal, carpet removal and disposal and waste management services.

On Demand Junk Removal, LLC is the best junk removal in Algonquin, IL. Call us today for fast and efficient services.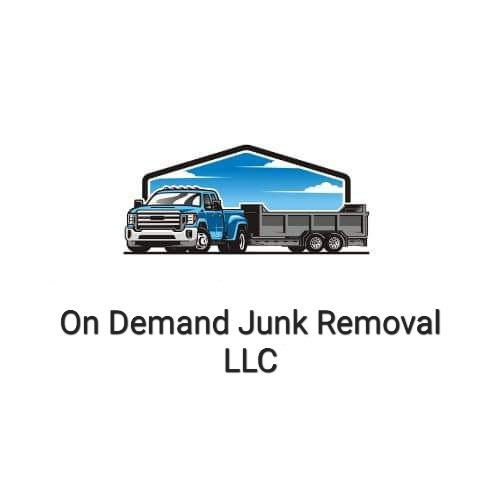 Junk Removal Algonquin IL
---
https://ondemandjunkremovalllc.com
Business Hours
Mon
8:00 AM - 8:00 PM
Tue
8:00 AM - 8:00 PM
Wed
8:00 AM - 8:00 PM
Thu
8:00 AM - 8:00 PM
Fri
8:00 AM - 8:00 PM
Sat
8:00 AM - 8:00 PM
Sun
8:00 AM - 8:00 PM
Payment Methods
Master Card, VISA, American Express, Discover, Cash, Zelle